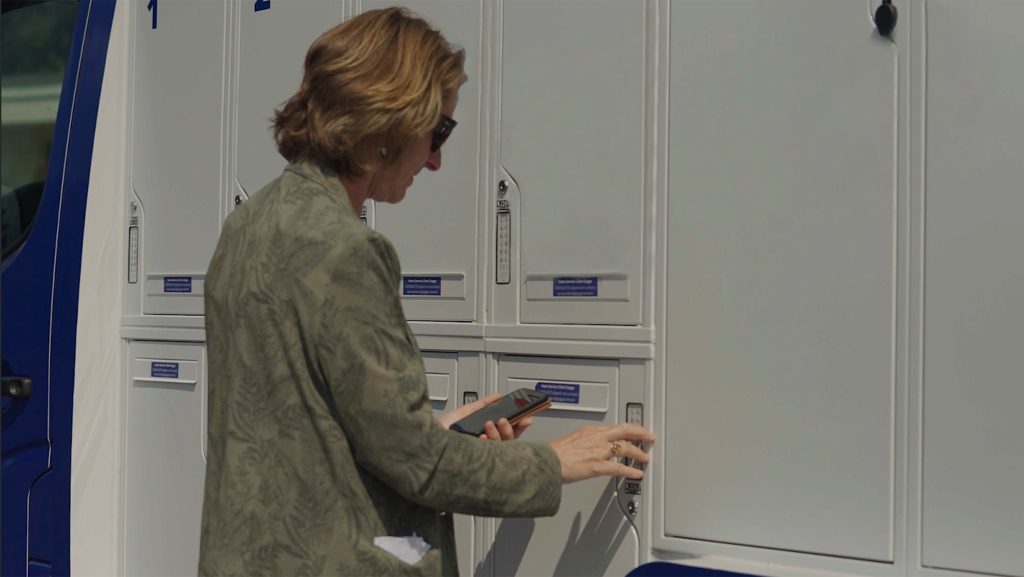 Autonomous transport of goods
Autonomous goods transport represents a major advance in logistics and the supply chain. By rethinking the way goods are transported, this technology offers opportunities to improve efficiency, reduce costs and minimise environmental impact.
At MILLA, we are committed to developing innovative solutions for freight transport, leveraging our expertise in autonomous mobility and collaborating with industry and logistics partners.
Logistics, a key mobility issue ?
The delivery of goods over the last and penultimate kilometres is one of the major challenges of modern logistics. These sections of the delivery journey are often the most complex and costly, while also having a significant impact on the overall efficiency of the supply chain.
Moreover, with the exponential growth of e-commerce, the need to transport goods has reached new heights, further accentuating the challenges associated with last-mile and pre-last-mile logistics.
At Milla, we recognise the crucial importance of solving these challenges in order to offer more efficient, sustainable and adaptable freight transport solutions for businesses and communities.
Time and Cost Optimisation in Modern Logistics
When it comes to logistics, delivery times are a major concern for consumers. According to research conducted by Mckinsey, almost half of all individuals would cancel an order if delivery times were excessive. At the same time, logistics costs are under increasing pressure to optimise, with around half of these costs attributed to transport costs.
In this changing environment, it is becoming crucial for the logistics sector to reinvent itself in order to meet growing demand while rationalising expenditure. What's more, the imperatives of energy transition and environmental responsibility are making today's logistics landscape even more complex.
Automated Goods Transport: An Integral Solution to Logistics and Environmental Challenges
The automation of first/last mile and penultimate mile logistics offers a multitude of benefits, with the ecological aspect playing a key role.
It optimises delivery times, reduces operational costs and improves the overall efficiency of the supply chain, while minimising environmental impact.
MILLA offers innovative solutions that go beyond simple automation. We have designed complete systems that enable the entire process to be automated, from preparation of the goods to delivery to the end customer. One concrete example is the use of connected lockers for automated parcel reception.
However, our solutions are highly customisable to meet the specific needs of each customer. Whether it's empty areas, areas with lockers, or even completely enclosed areas, we offer total flexibility in configuring the goods area.
With MILLA, automated goods transport becomes a complete and scalable response to the logistical and ecological challenges of today and tomorrow.