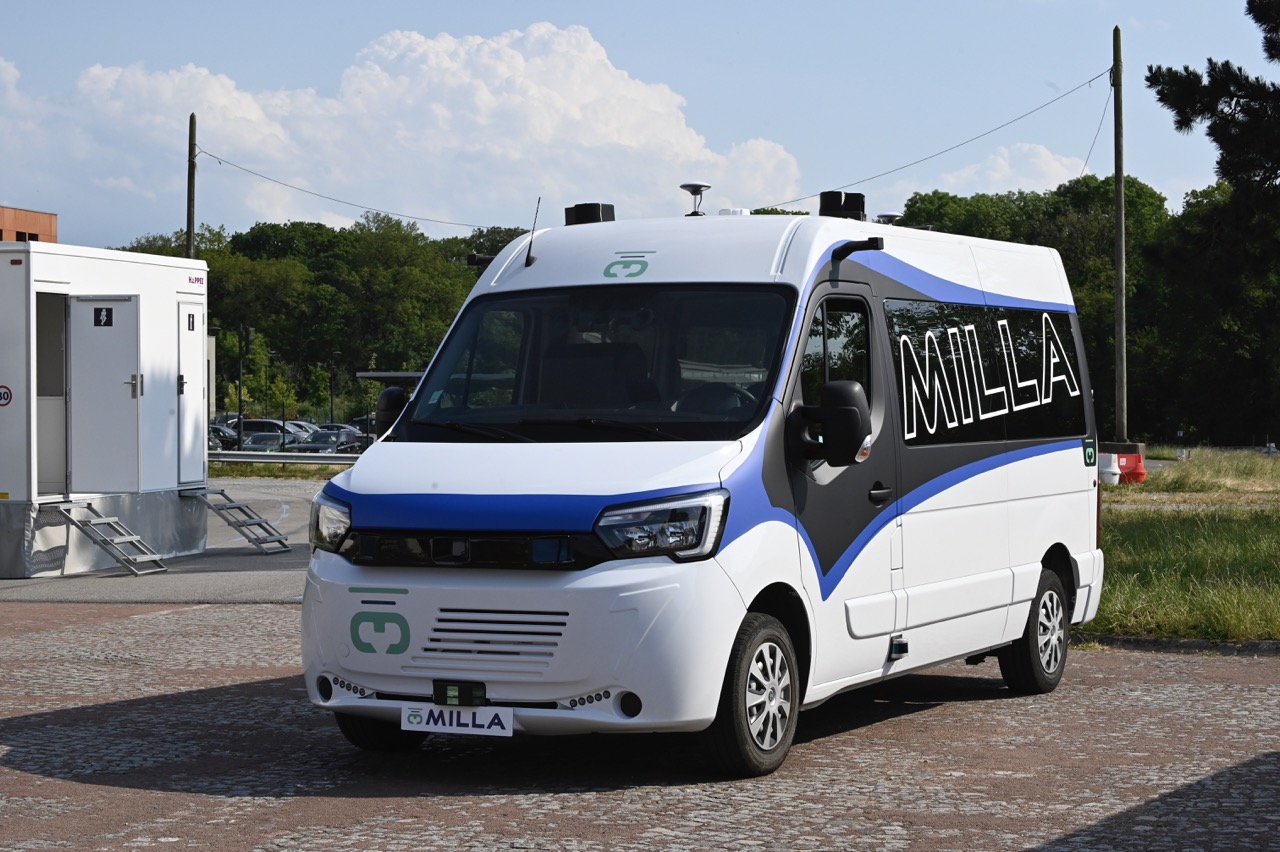 The Milla Van, a shuttle that can be customised to suit your needs
At MILLA, we help you with our expertise to build shuttles that are just like you. We work closely with you to understand your specific needs and tailor the vehicle accordingly. That's how we developed the Milla Van. If you want an autonomous vehicle, or if you want to be able to modulate the interior as you wish, then this shuttle is for you.

It comes from the Shuttle series, like the Milla Car, which was introduced by the Milla teams in 2022. This autonomous shuttle is geared towards suburban use, but its versatility is a great strength and it will be able to cope with a wide range of situations. It offers flexibility in terms of the number of passenger seats and their arrangement, so you can create the atmosphere you want on board. So you can create a perfect service that combines efficiency and user enjoyment.

Ideal for transporting people on demand, this autonomous shuttle will enable you to complete the existing multimodal offer by providing a service that reflects your image.
Automation level: 4
Vehicle type: M1 or M2
Engine: 100% electric
Area of use: Urban and suburban areas
Maximum speed: 50 KMh
Number of passengers: Up to 9 (seated only)
Accessibility: Not accessible to PRM
Range: 200 km/h
Dimensions : 4140 x 1640 x 2210
The services we provide with Milla Van
MILLA Group offers level 4 automation with the Milla Van in urban and suburban areas, with an à la carte layout.

Discover the Milla Van on the open road, the small modern shuttle with a high degree of customisation. This highly versatile autonomous shuttle provides a safe service tailored to passengers' needs, using MILLA Group technology.
A revolutionary range of autonomous shuttles
The MILLA range is varied and ready to industrialize, which is a major advantage. We are developing a common base to ensure consistent quality and reduced costs. Our shuttles are designed to meet your specific requirements. They are reliable and cost-effective solutions.
Our primary objective is safety. Based on an already approved platform, our modifications have no impact on the integrity of the basic vehicle. We do not rely solely on artificial intelligence to operate our autonomous shuttles, we apply all the industrial standards of the automotive world.