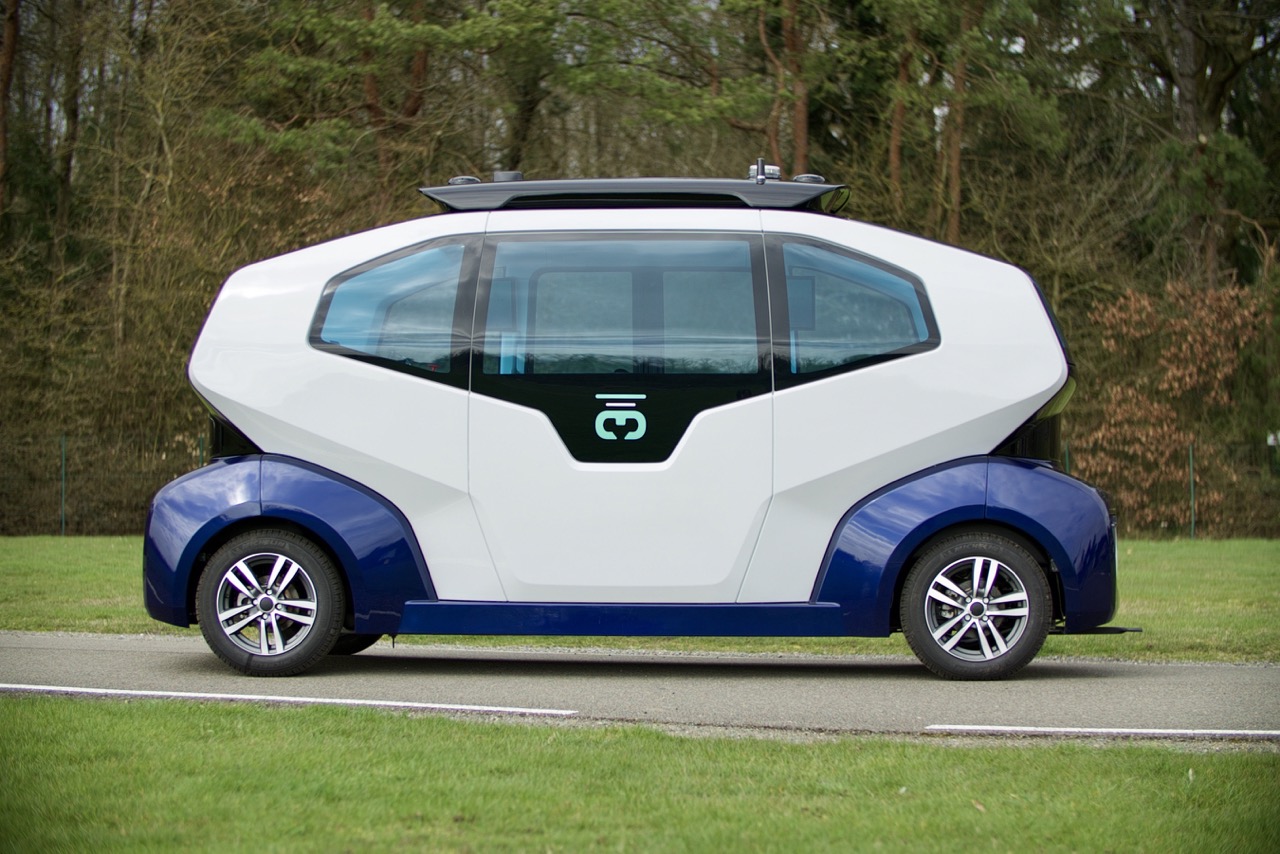 The MillaPod, a unique vehicle
The MILLA Group's mission is to develop and improve shared transport services by making them more inclusive. To achieve this, we have created a new vehicle for 2019: the first autonomous shuttle in the MILLA range, the MILLA Pod. It is the culmination of our expertise in design and innovation.

This autonomous shuttle is the real starting point for our range of industrialisable shuttles. The atypical, futuristic design of this shuttle comes from an approved base built by MILLA Group teams. Dedicated to on-demand passenger transport, this emblematic vehicle represents our spirit of innovation. With its compact size and reasonable passenger capacity, it's the perfect choice to complement an existing multimodal offering.

Since the launch of MILLA GROUP, it has served as an improvement platform for all our systems, automation and robotisation technologies. Improving its autonomous driving over the years, this vehicle guarantees safe and reliable inclusive transport.
Automation level: 4
Type of vehicle: M1
Engine: 100% electric
Area of use: Urban and suburban areas
Maximum speed: 50 KMh
Number of passengers: Up to 6 (seated only)
Accessibility: Not accessible to PRM
Range: 200 km/h
Dimensions : 4140 x 1640 x 2210
Our services with the Milla Pod
MILLA offers its automation services with the Milla Pod in urban and suburban areas to impose a sustainable and efficient solution.

Discover the Milla Pod in service, our first modern and flexible shuttle service for individual cars. Whether it's within a neighbourhood or on an enclosed site such as a university campus, this autonomous shuttle provides a safe, pleasant and environmentally-friendly service.
A revolutionary range of autonomous shuttles
The MILLA range is varied and ready to industrialize, which is a major advantage. We are developing a common base to ensure consistent quality and reduced costs. Our shuttles are designed to meet your specific requirements. They are reliable and cost-effective solutions.
Our primary objective is safety. Based on an already approved platform, our modifications have no impact on the integrity of the basic vehicle. We do not rely solely on artificial intelligence to operate our autonomous shuttles, we apply all the industrial standards of the automotive world.